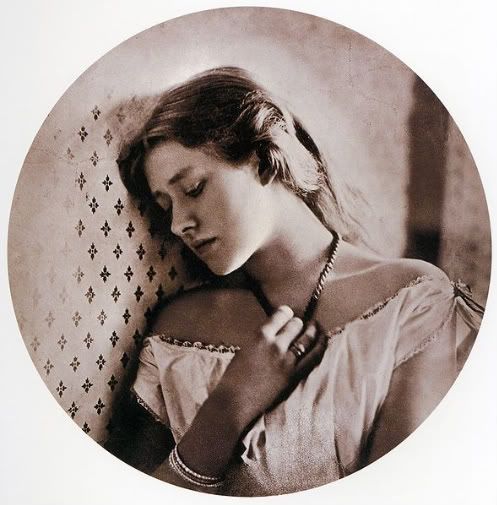 A new exhibit of Julia Margaret Cameron's photography is currently underway at the Portland Museum of Art in Portland, Maine. The exhibit began July 4 and will run through till September 7, 2009.
The exhibition is entitled "For My Best Beloved Sister Mia: An Album of Photographs by Julia Margaret Cameron." The works included in the showing were put together for Julia Margaret Cameron's sister, Maria Jackson (known as Mia). Cameron originally gave her sister the partially filled album as a gift on July 7, 1863, at the beginning of Julia Margaret Cameron's experiments with photography. Over the years, Mia filled the album with many of her sister's most iconic images.
Cameron's portraits are well known for their romantic quality and for their close association with the Pre-Raphaelite movement. Many of the most well-known photographs of a number of Victorian celebrities, such as Charles Darwin and Alfred Lord Tennyson, were also taken by Cameron.
For more information, visit the Portland Museum of Art's website.
For those of you who are aren't able to make it to this showing, the next engagement of this travelling exhibit will be from October 23, 2010 – January 2, 2011
at the Frick art & historical center in Pittsburgh, Pennsylvania.
Ellen Terry by Julia Margaret Cameron, 1864. Image courtesy wikimedia