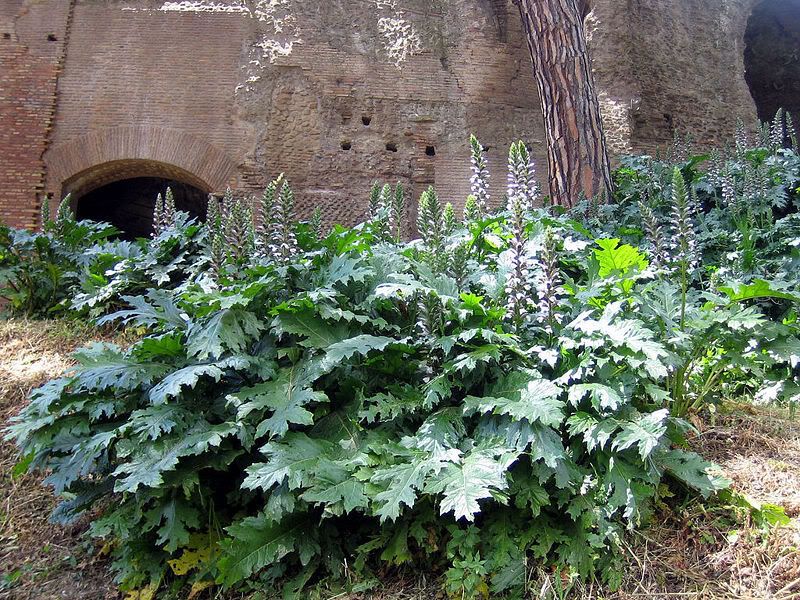 When I think of William Morris, one of the first things that pops to mind is the acanthus plant. Acanthus leaves are one of the most popular decorative motifs in Arts and Crafts design, and they have been used extensively since the time of the ancient Greeks to depict foliage. The Romans also made use of the leaves, as did the Byzantines. Acanthus leaf designs were also an important aspect of Byzantine, Romanesque, Renaissance and Gothic architecture.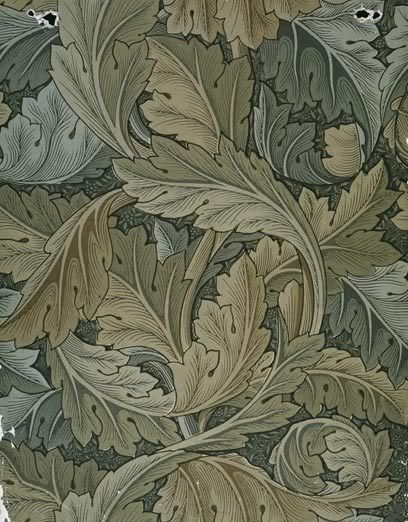 William Morris did countless designs featuring the acanthus leaf and his bold interpretation of the plant was a hallmark of his style. The Woodpecker Tapestry features them quite prominently, and most of his tapestries use acanthus leaves in the border. Many of the books produced by Kelmscott Press also use acanthus leaves in their illustrated borders, as do the other fabric and wallpaper designs produced by Morris and Company. The wallpaper design featured on the right, called 'Acanthus,' was part of a group of wallpapers that William Morris produced in the 1870s that are distinguished by boldly coloured large patterns. This particular wallpaper required thirty blocks in order to be produced, making it one of Morris and Company's most expensive designs at 16s a roll (source: Victoria and Albert Museum).
If you are looking to add an Arts and Crafts touch to your garden, you can't go wrong with this lovley plant, which symbolized "art" in the Victorian language of flowers.
Image of acanthus plant courtesy of Wikipedia commons.